Hedvig Mollestad Thomassen (NOR)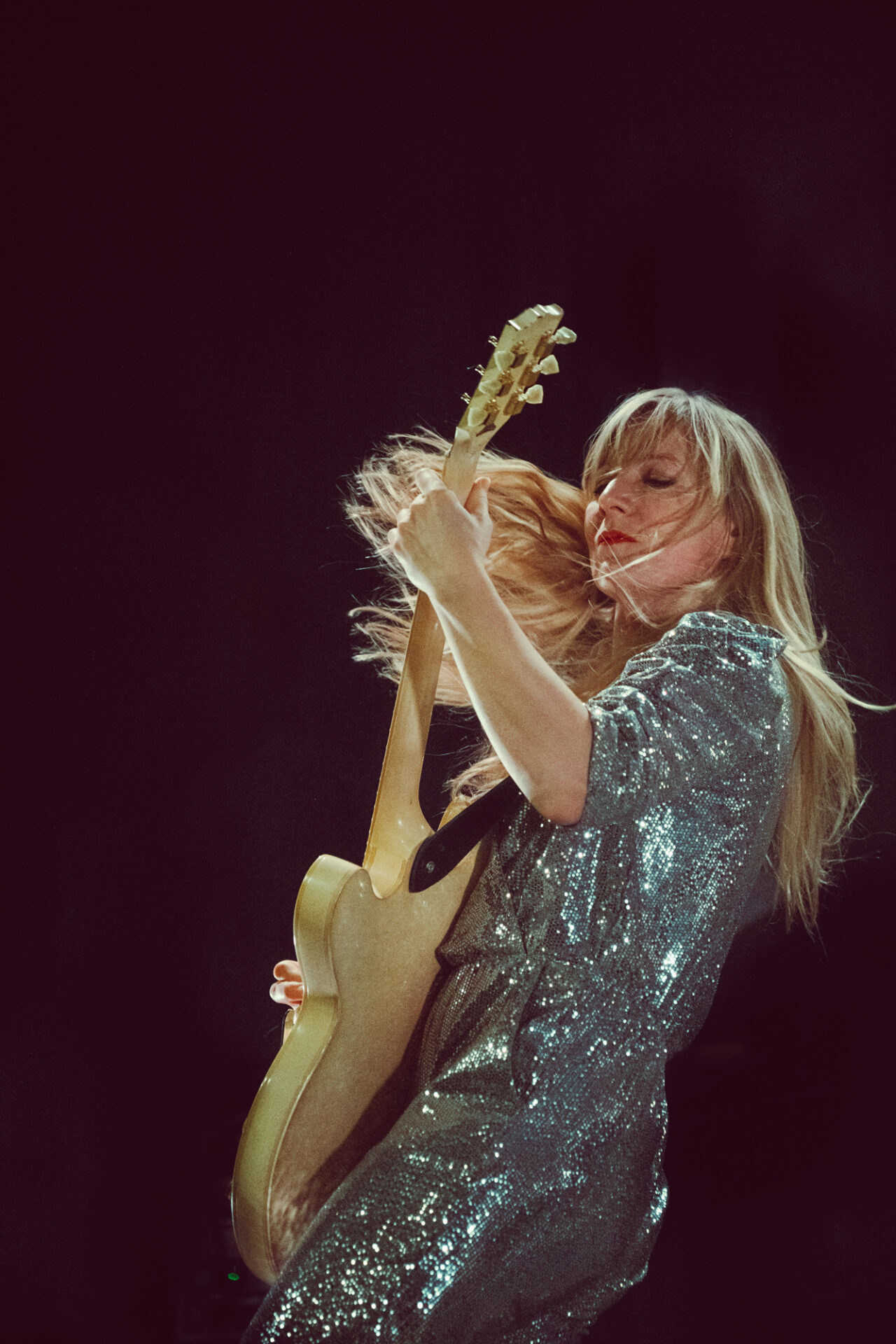 Hedvig Mollestad Thomassen is a groundbreaking and influential Norwegian guitarist from Ålesund. Her work with Hedvig Mollestad Trio, including 7 albums in 10 years, has led to broad international attention and interest. In 2020 she released her first solo record Ekhidna, and recieved a Norwegian Grammy. Her 2nd solo release was also nominated for Norwegian Grammy, as was her 2021 release with her trio.
David Fricke from Rolling Stone says: I was immediately struck by the quality and ferocity of her guitar playing and improvisation, and the rhythmic bond of the group. Richard Williams has written liner notes for the live album from 2016 and says: There is always something wild and worthwhile happening in her solos, demonstrating a phenomenal deftness and gift for detail. The releases of the trio have been reviewed several times in media such as New York Times, Wall Street Journal, MOJO, Uncut, Classic Rock, The Wire, Downbeat, Jazzwise, Jazztimes, Guitar World and Decibel Magazine. Following the release of Ekhidna, she was included in Downbeat's "25 for the future", where the article shine a spotlight on ascending artists that potentially will shape the direction of jazz in the years to come.
In recent years, Mollestad has also made her mark as a composer outside the trio, with several commissioned works. In 2019 she delivered Tingingsverket to Vossajazz, her most recent release Ekhidna. In 2019 she was also awarded the prestigious Musicians Prize at Kongsberg Jazz Festival, where she will perform in 2022 with her new project Weejuns, featuring several international acts. She has also written music for Trondheim Jazz Orchestra, and her most recent work Maternity Beat, featuring 12 musicians, was performed for the first time at Molde Int. Jazz Festival 2020, recorded in 2021 and to be released in 2022.
She received the award for This Year's Jazz Talent during Moldejazz in 2009, and on that occasion she founded Hedvig Mollestad Trio. Since 2010, the trio has played hundreds of concerts in Norway, Sweden, Denmark, Germany, Poland, Latvia, Estonia, Finland, Switzerland, Austria, France, Netherlands, Belgium, Portugal, Italy, Japan, Malaysia, US and Canada. Below is a full discography for Hedvig Mollestad Thomassen. She har played and worked close with names as Jon Balke, Mats Gustafsson, Susana Santos Silva, Jon Eberson, Jarle Bernhoft, Ståle Storløkken and Torstein Lofthus.