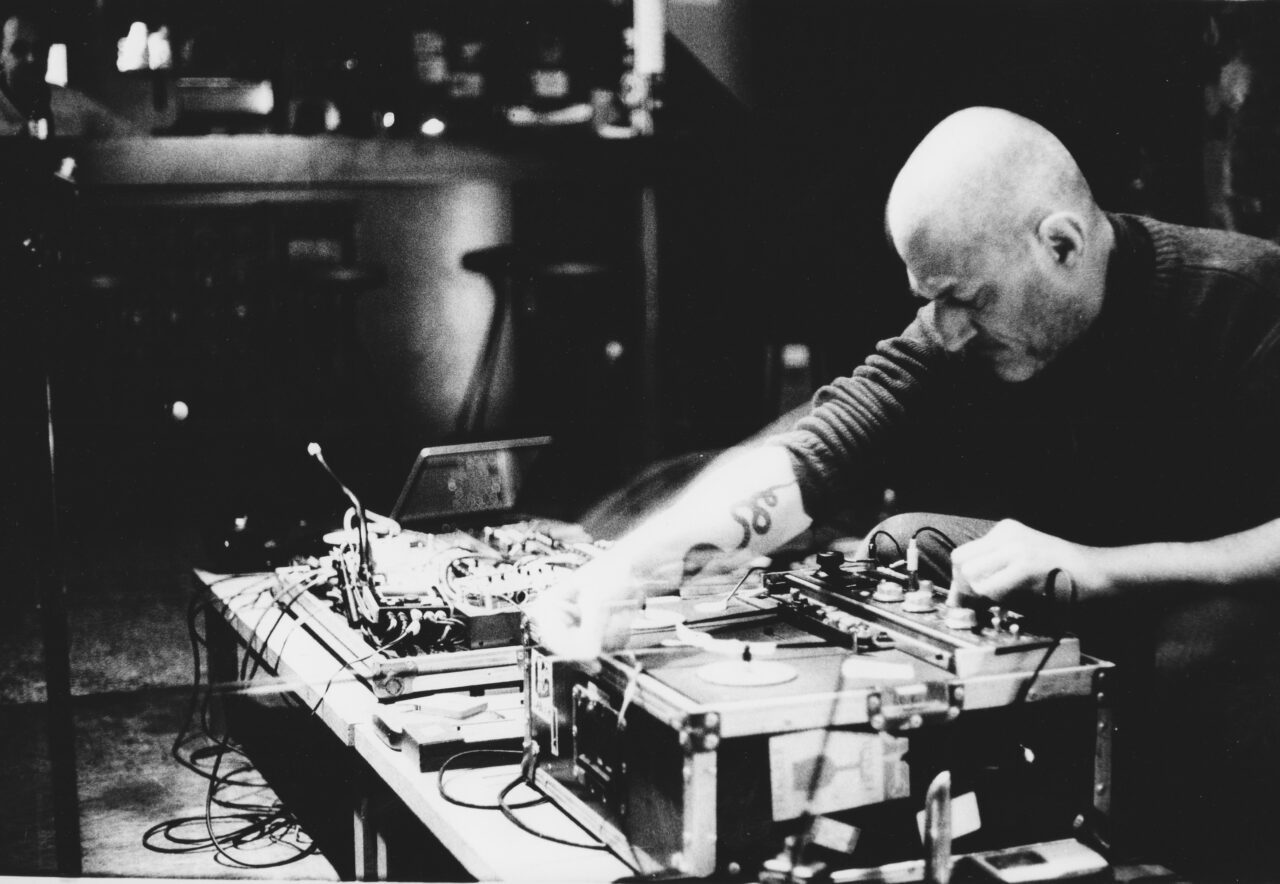 Jérôme Noetinger (1966) is a composer, improviser and sound artist who works with electroacoustic devices such as the Revox B77 reel-to reel tape recorder and magnetic tape, analogue synthesisers, mixing desks, speakers, microphones, various electronic household/everyday objects and home-made electronica.
He performs both solo and in ensembles (Cellule d'Intervention Metamkine, Le Un, Hrundi Bakshi, Les Sirènes, Proton…), and collaborates often (Sophie Agnel, Lionel Marchetti, Aude Romary, Angelica Castello, Antoine Chessex, Anthony Pateras, Anne-Laure Pigache…).
From 1987 to 2018, he was the director of Metamkine, a non-profit organisation dedicated to the distribution of improvised and electroacoustic music.
Between 1987 and 2014 Jérôme was a member of the editorial committee of the quarterly journal of contemporary sound, poetry and performance, Revue & Corrigée.
For ten years from 1989, he was a member and programming co ordinator of exhibitions, gigs, and experimental cinema at le 102 rue d'Alembert, Grenoble.