IAM + Hidros 9 (2022) /
Warszawa
Witold Lutoslawski Concert Studio of the Polish Radio
Zygmunta Modzelewskiego 59, 00-977 Warsaw
8 PM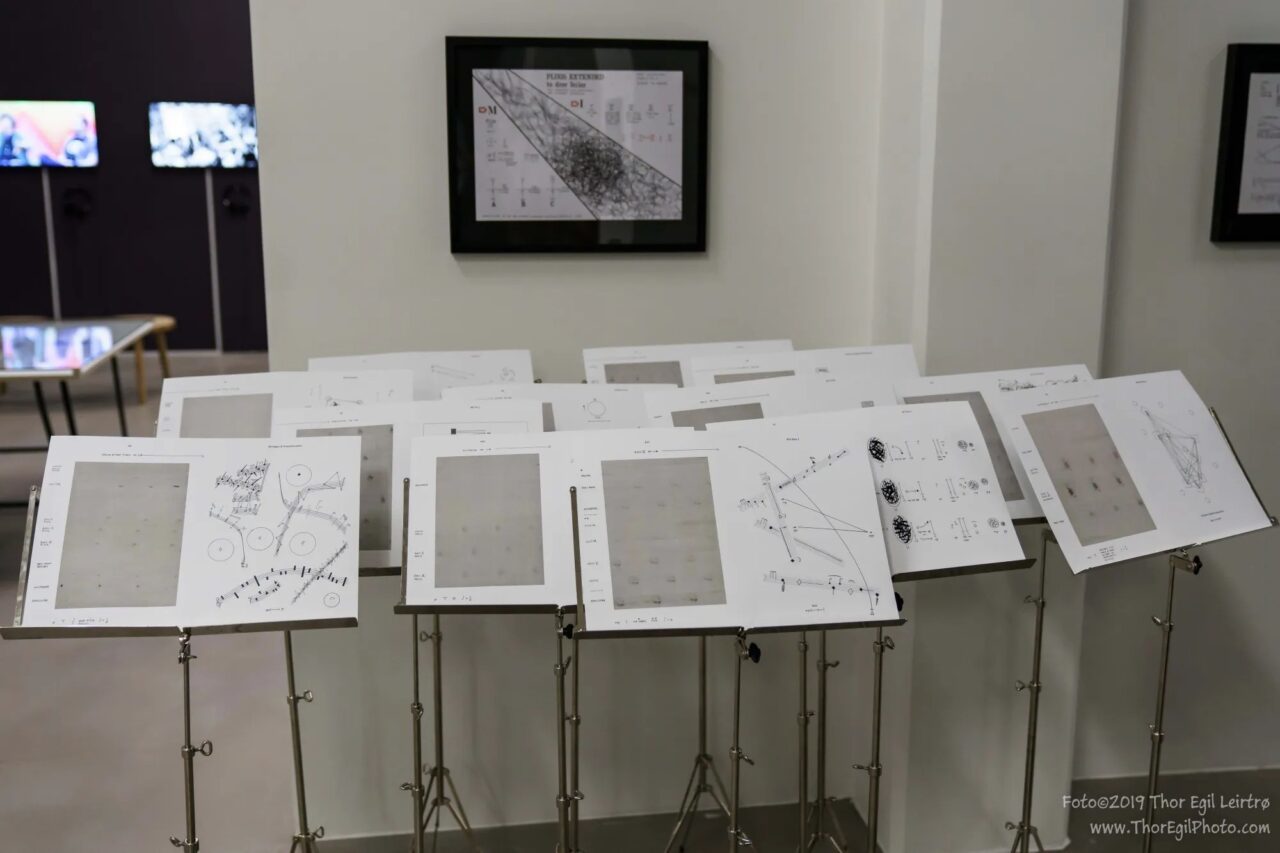 The world premiere of the work HIDROS 9, commissioned before the Avant Art Foundation.
The monumental composition for 27 musicians by Swedish saxophonist, improviser and composer Mats Gustafsson is an in-depth exploration and continuation of the previous piece Hidros o.T. (2019), commissioned by NyMusikk Trondheim, inspired by the mirrored forms and visual structures of artist Mathias Pöschl (AUT).
Controlling 3 different groups of instruments (two 9-member "mirror" ensembles: Polish and Norwegian, a group of soloists and electronics), the conductor will use 3 types of graphics and different conducting methods.
The composition will be performed by the conductor in the form of INSTANT CONDUCTING, where tempo, dynamics, density and other musical parameters will be controlled by predetermined rules.
What will give the piece its special shape and character is the meeting of traditional instrumentation and tradition (Western string instruments: 4 double basses, 2 cellos, 2 violins) with new technology (bass saxophone with contact microphone amplifier, turntables, electronics and tape recorder) – all in the formula of instant conducting and interplay with the soloists' interactions.
All graphics will be visible on stage – both for the musicians and the audience.
ARTISTS:
///// 9-member NOR ensemble:
Eira Bjørnstad Foss – violin
Matilda Rolfsson – bass drum
Lars Ove Fossheim – guitar
Michael F. Duch – bass
Øyvind Engen – cello
Kyrre Laastad – percussion & electronics
Nicolas Leirtrø – bass
Daniel Formo – organ and prepared piano
Ida Løvli Hidle – accordion
///// 9-member Avant Art PL ensemble:
Teoniki Rozynek – violin
Dominika Korzeniecka – bass drum
Szymon Wójcik – guitar & electronics
Rafał Różalski – bass
Magdalena Bojanowicz – cello
Qba Janicki – percussion and electronics
Paweł Romańczuk – bass
Barbara Drazkov – organ and prepared piano
Zbigniew Chojnacki – accordion
///// Soloists:
Anders Nyqvist – slide and piccolo trumpets (SWE/AUT)
Colin Stetson – amplified bass sax (USA)
Hedvig Mollestad – guitar (NOR)
Per-Åke Holmlander – tuba (SWE)
Jerome Noetinger – revox tape machines (FRA)
Dieb13- turntables (AUT)
Mikael Werliin – sound
Mats Gustafsson – conductions and composition
PROGRAM
Mats Gustafsson – IAM (2021) for voice, 2 double basses and 2 turntables
Mats Gustafsson – HIDROS 9 – mirrors (2022) / (world premiere)
A 15-minute IAM piece for voice, 2 acoustic bass guitars, 2 turntables using pre-prepared vinyl recordings will be performed before the composition. Composition written by Mats Gustafsson for Michael Francis Duch with dedication to MIA Gustafsson.
*****
Events carried out within the framework of the project in between norway & poland / culture, financed from the Norwegian and eog funds under action 2. Improving access to culture and the arts.
Partner of the concert is Dwójka – Program 2 of Polish Radio