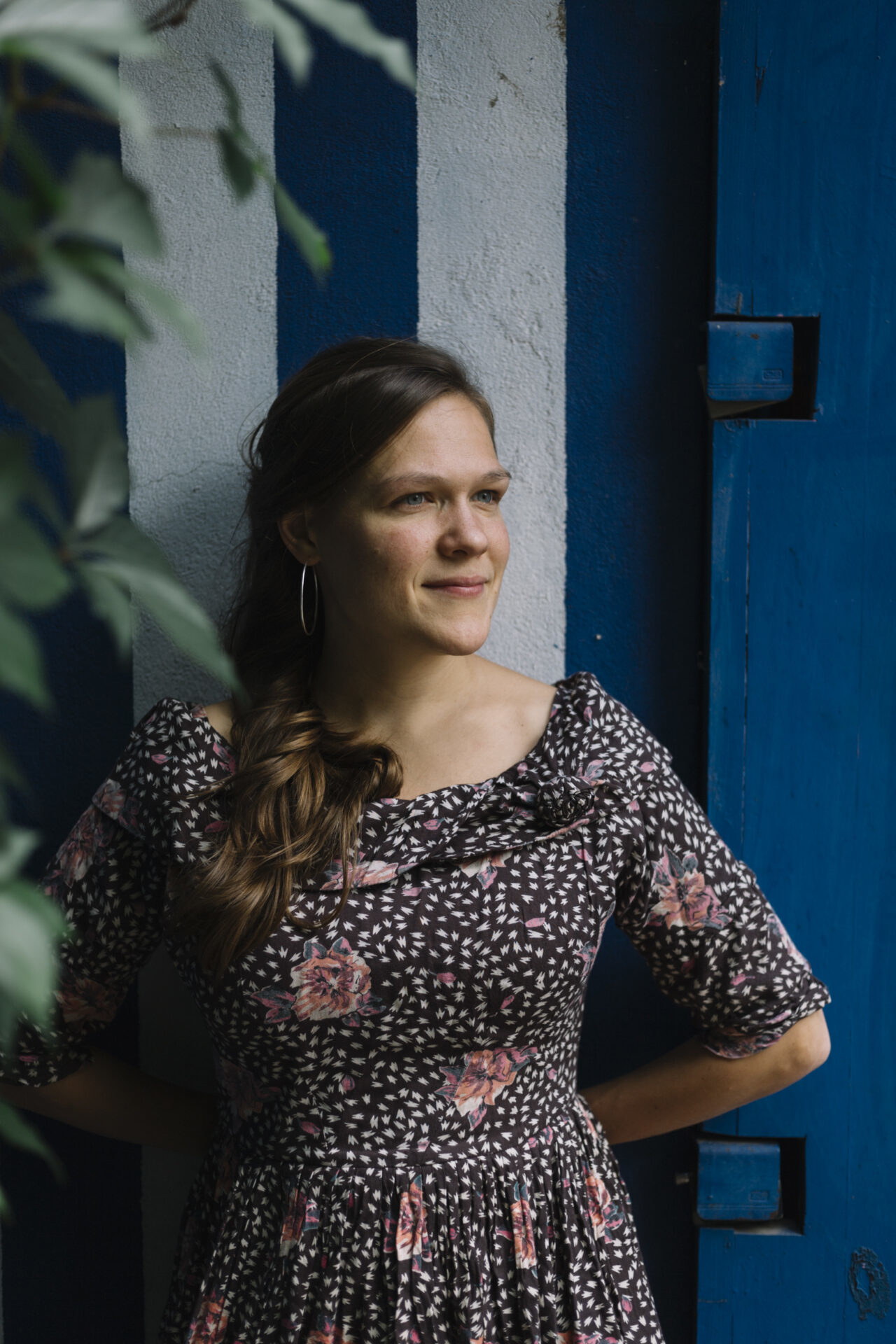 Maniucha Bikont (born 1986) – singer, musician, anthropologist, participant of field research in Poland, Ukraine, Belarus and Russia. She sings traditional, modern and authorial music, plays the tuba. She arranges songs, creates theatrical and film music. A graduate of the Institute of Polish Culture and Artes Liberales, she also studied at the chair of ethnomusicology at the Academy of Music in Kiev under Prof. Yevgen Yefremov (2010/2011).
Graduate of master's studies at the Institute of Polish Culture and doctoral studies at Artes Liberales. Three-time scholarship holder of the Ministry of Culture and National Heritage, winner of the Tournament of Real Musicians (2014), two-time winner of the New Tradition competition (2016, 2017), nominated for the Coryphaeus of Polish Music (2020, 2021).
Vocalist of the bands: Maniucha and Ksawery, Tęgie Chłopy, Niewte, Dziczka, Z lasu. She cooperates with Assaf Talmudi, Cezary Duchnowski and Radical Polish Ansambl, with Bartek Weber and Aurora Collective, or Prusinowski Kompania band. Her most personal album is Oj borom borom.