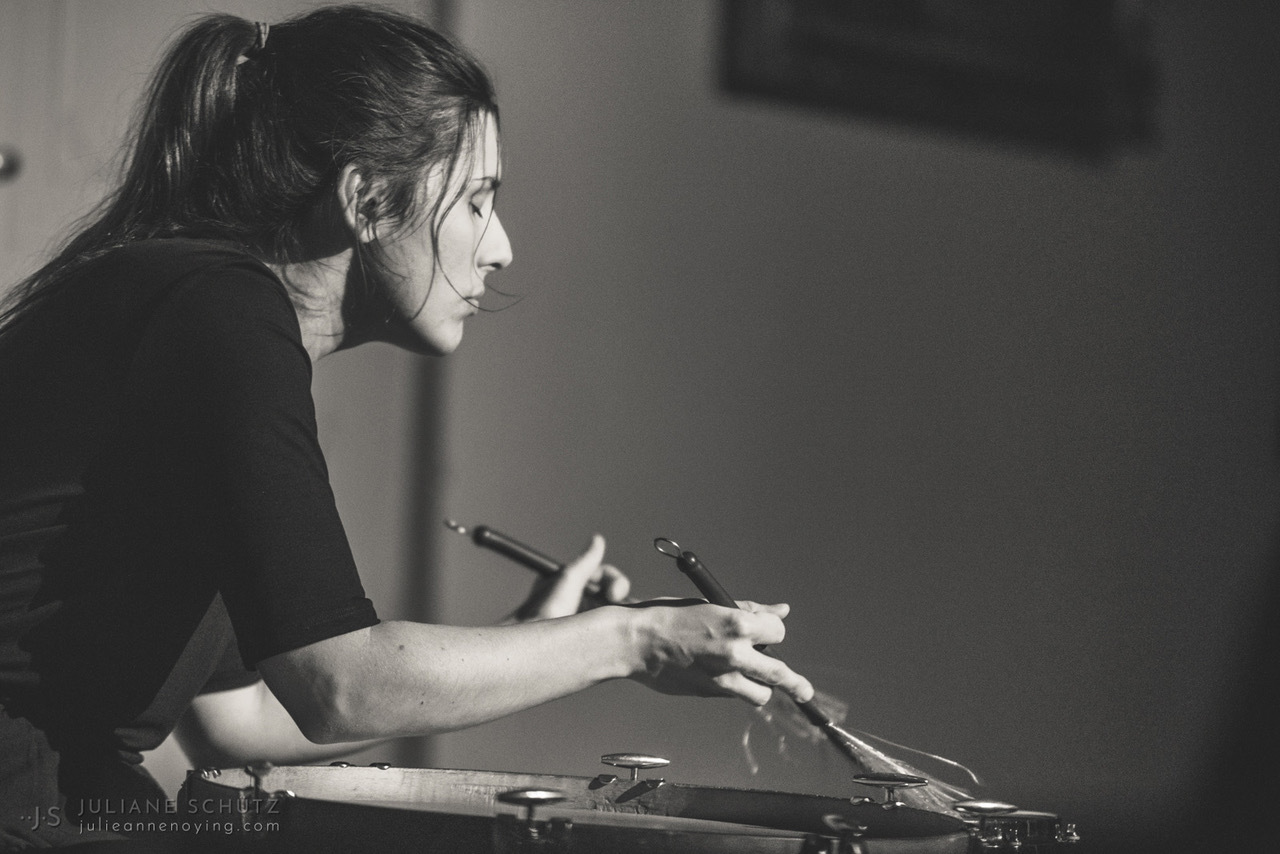 Matilda Rolfsson (b. 1987.) is a Swedish improviser and percussionist based in Trondheim, Norway. With a distingue sound and textural approach on her 20" bass drum, percussion and snare Matilda can be heard solo or in constellations with some of Europe and Scandinavia's finest improvising musicians and choreographers/dancers.
Together with vocalist Maggie Nicols and pianist Lisa Ullén she forms the trio; Trio Generations.
Currently Matilda is active as an artistic researcher at NTNU with the project "In Motion, Movements with Direction" where she in company with dancers develops and deepens an artistic praxis of interdisciplinary interplay in free – improvisation.