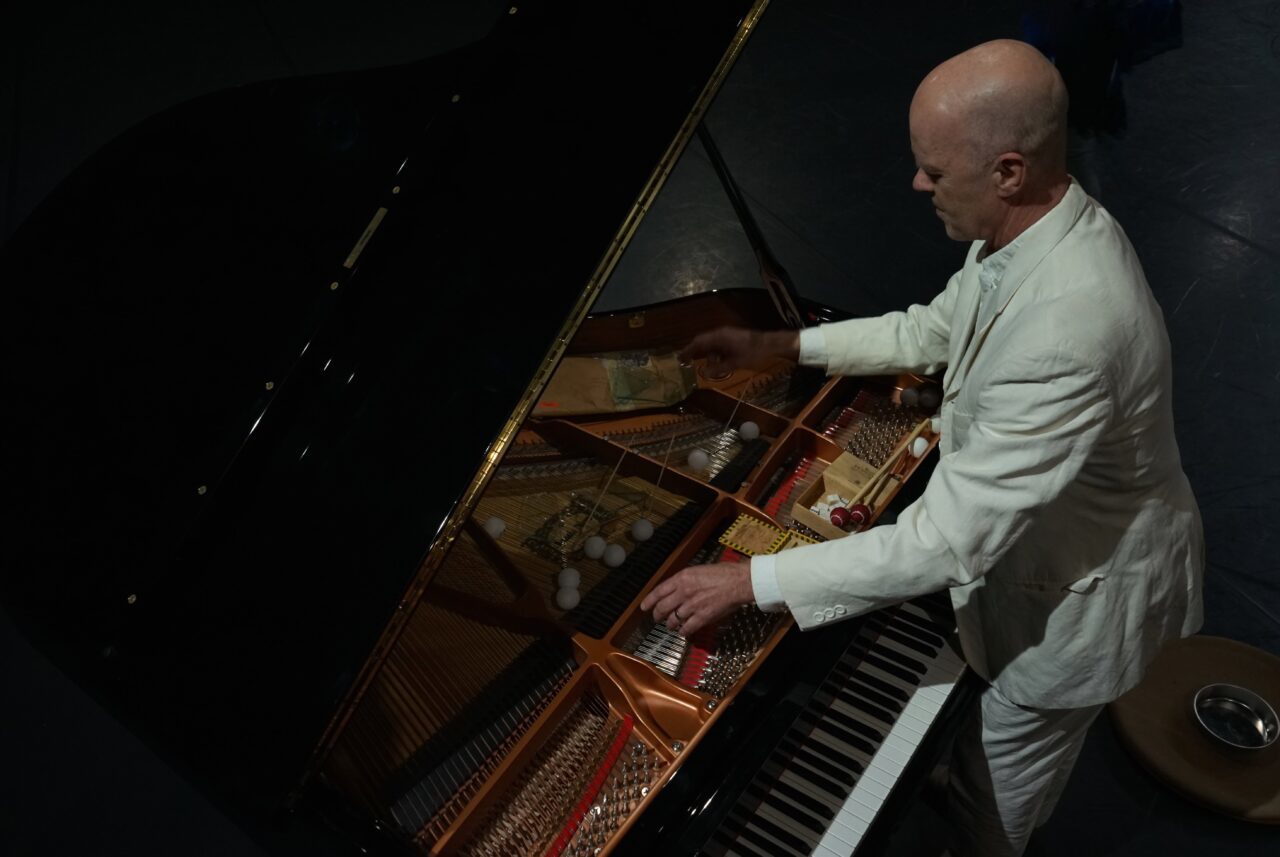 A musician of rare diversity. His work focuses on the piano, which is the main source of his creativity, but he still seeks different means of musical expression. He has had a long and well known career as a pianist in free jazz and free experimental improvisation. He has performed and toured with European improvisers such as Paul Lovens, Harri Sjöström, Phil Minton and Roger Turner and Swedish improvisers such as Mats Gustafsson and Per-Åke Holmlander.
Forsén is interested in Swedish folk music. He has collaborated with traditional fiddlers and singers, and has also performed as a solo artist. Drawing on his deep knowledge of traditional folk music, Forsén has worked in both traditional and experimental situations.In the spring of 2019, he released his solo album "Visa från Dorotea", which was very enthusiastically received by audiences and critics.
For 12 years Arne collaborated with kora player Alagi M´Bye from Gambia, until his unpredictable death in 2018. They toured annually in Sweden, sometimes together with saxophonist Jonas Knutsson, and Arne also visited Gambia and studied traditional music.
For several years Forsén has been particularly interested in the compositions of Swedish jazz legends Lasse Werner and Kurt Lindgren, which has resulted in two CD releases, with the Sune Spångberg Trio and the Werner-Lindgren Project.
Lasse Werner's music also played a central role in a duet with vocalist Pia Olby.
Another cross-over project is "SPÅR" ("paths"), which combines free improvised music (with drummer Henrik Wartel) and live painting (Solveig Hiestand).
Arne Forsén also has a deep sense of the value of teaching, focusing on improvisation in various forms, mainly looking for ways to improvise crossing musical genres.
He is a lecturer in piano and improvisation at the Royal College of Music in Stockholm, and a piano teacher for children at Gnesta Cultural School.