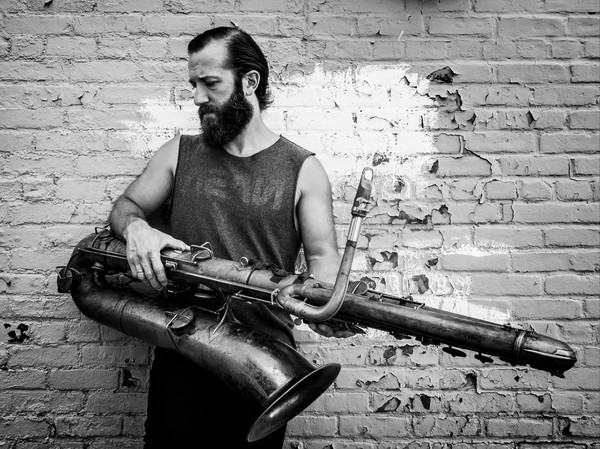 Colin Stetson er født og oppvokst i Ann Arbor, tilbrakte et tiår i San Francisco og Brooklyn for å finpusse sine formidable talenter som hornist, og bosatte seg til slutt i Montreal i 2007.
I løpet av årene har han jobbet mye, både live og i studio, med et bredt spekter av band og musikere, inkludert Tom Waits, Arcade Fire, Bon Iver, TV On The Radio, Feist, Laurie Anderson, Lou Reed, Bill Laswell, Evan Parker, The Chemical Brothers, Animal Collective, Hamid Drake, LCD Soundsystem, The National, Angelique Kidjo, Fink og David Gilmore. I mellomtiden har han utviklet en helt unik stemme som solist, hovedsakelig på saksofoner og klarinetter, hans intense tekniske dyktighet matchet av hans spennende og følelsesmessig gripende ferdigheter som låtskriver.
Stetsons forbløffende fysiske engasjement med instrumentene sine (hovedsakelig bass- og altsaksofoner) produserer emosjonelt rike og polyfoniske komposisjoner som overgår forventningene til hvordan solohornspill kan høres ut.
Med utgangspunkt i denne tilnærmingen og estetikken har han regelmessig bidratt til film-, TV- og spillmusikk det siste tiåret med titler som Hereditary (2018), The First (2018), Red Dead Redemption 2 (2018), Color Out of Space (2019), Barkskins (2020), Mayday (2021), Among The Stars (2021), Texas Chainsaw Massacre (2022) og Uzumaki (2022).