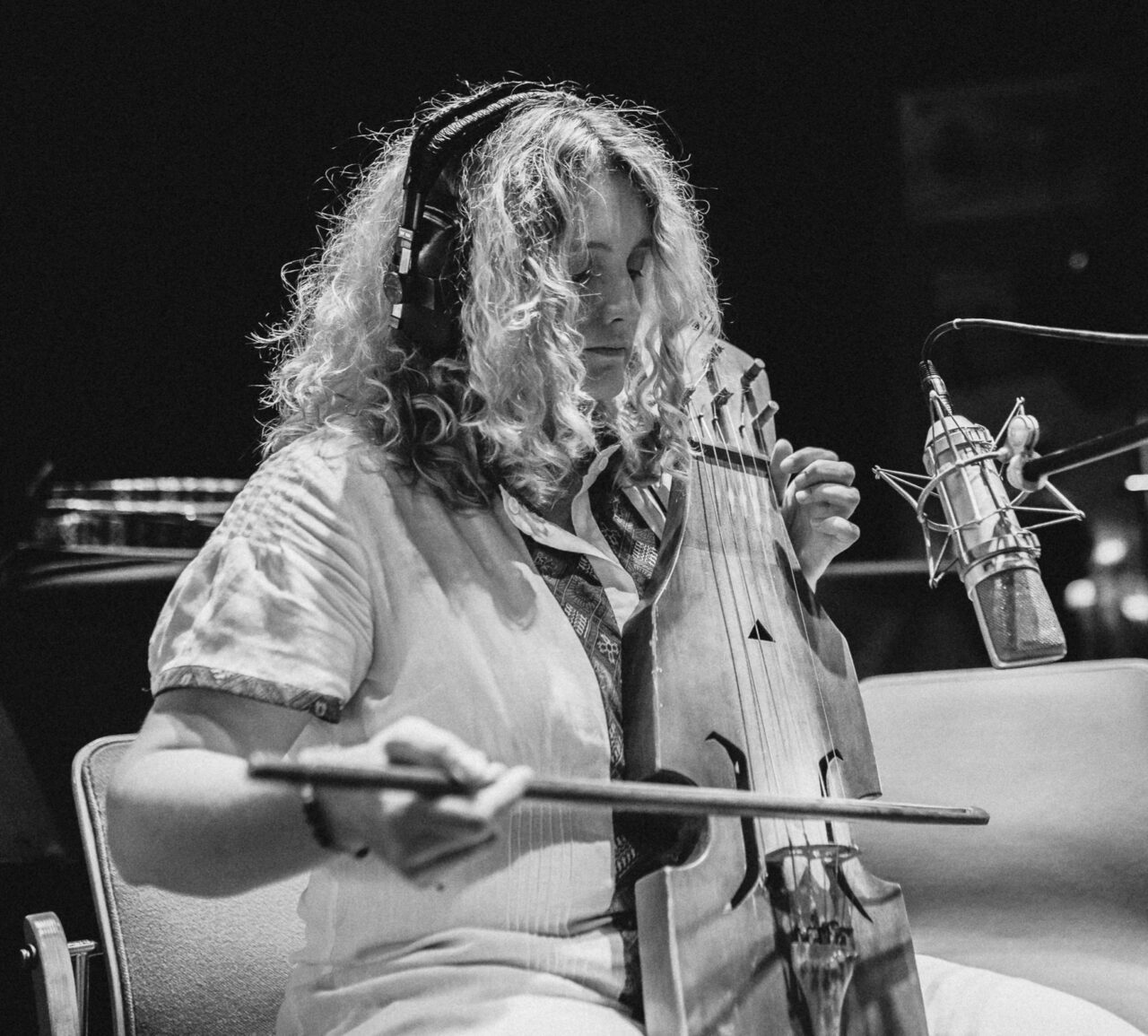 Violinist, fiddle player, singer, composer. Musician fascinated with Polish folk art. Seeker of universal language, which connects distant musical cultures of the world. Graduate of Ethnomusicology at Warsaw University.
She performs and records albums with numerous bands, co-creating projects on the borderline of styles and cultures (Etnofonie Kurpiowskie, Struktura, Stilo, Kontraburger, Village Kollektiv and others). Since 2001, he has been a co-founder of Kapela ze Wsi Warszawa, with which he has achieved numerous successes on the most prestigious stages all over the world (including WOMAD, WOMEX, Glastonbury Festival, Rudolstadt Festival, Solidarity of Art, Rainforest Festival).
Together with the band she cooperates with many artists from Poland and abroad: Norway, Sweden, Spain, USA, Canada, India, Iran (among others Esperanza Spalding, Bill Laswell, Leszek Możdżer, Kayhan Kalhor, Sandy Scofield, Andy Teirstein, Jack Wall, Mercedes Peon, Dj Feel-X, Torgeir Vassvik, Dhoad Gypsies from Rajastan, Hedningarna) creating new constellations of ethnic sounds. She is closely connected with folk singers and musicians from Mazovia (Maria Bienias, Marianna Rokicka, Stefan Nowaczek, Carniacy, Bandysionki, Kapela Zdzisława Kwapińskiego, with whom she recorded the album Re:Akcja Mazowiecka together with KzWW), as well as with the band from Dobrowody on the Polish-Belarusian border.
She is also co-author and performer of music for Japanese manga, computer games (Myst IV), films (Zaginione Urzecze, Kapel Mistrze, Zimna Wojna, Sąsiady), theater plays (Balladyna, Tale of Three Horses, Musicians of the Great Field) and music for the New York new opera A Blessing on the Moon. As a soloist, she collaborates with composer Nikola Kolodziejczyk (2019 premiere of the composition Barok Nowa Ery – Handel XXI, in 2022 premiere of the Symphony "Return to Matanza" with the Symphony Orchestra of the Pomeranian Philharmonic).
The artist sings with a white voice and specializes in playing reconstructed Polish folk instruments – the Biłgoraj bitch and Płock fiddle, using the so-called nail technique and experimenting with their specific sound.