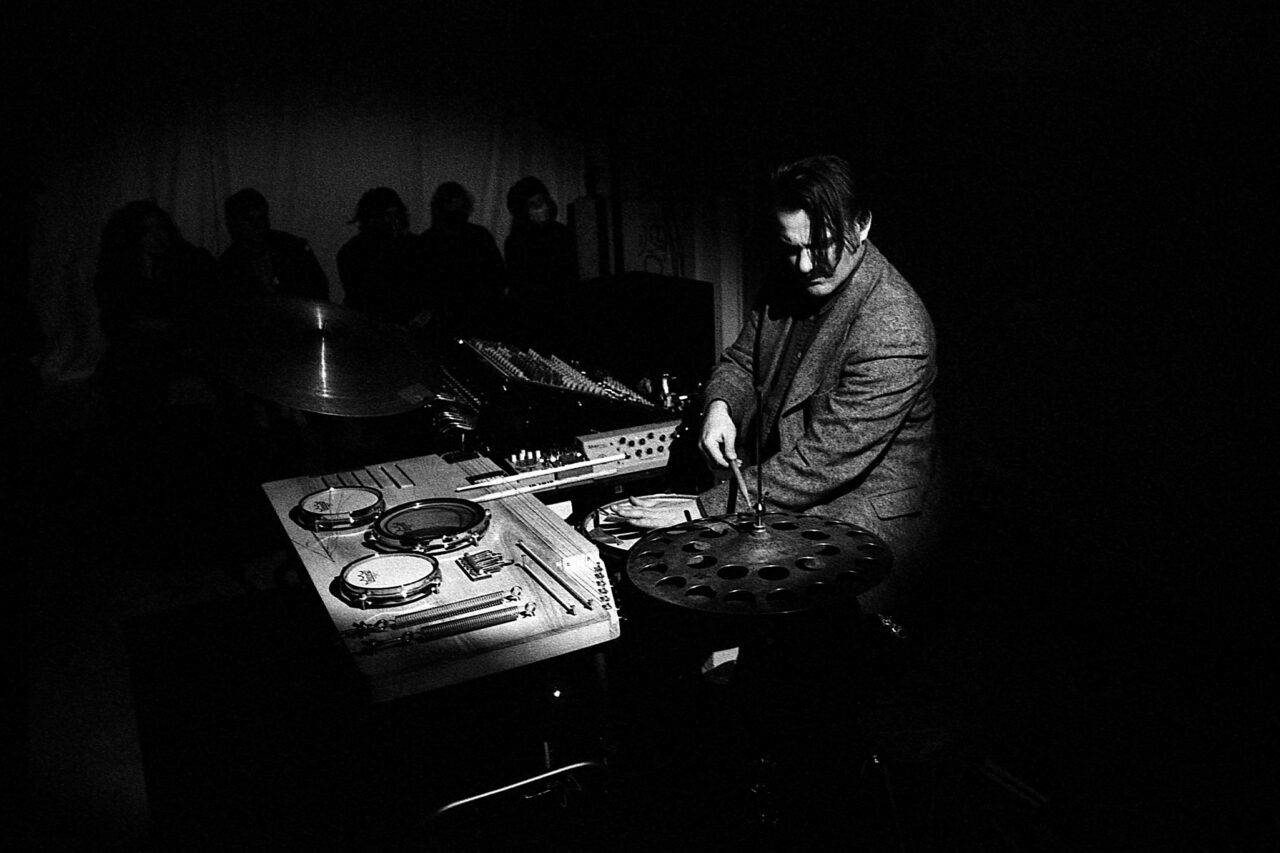 Born 6th February 1989 in Bydgoszcz, Poland. Currently living in  Sokołowsko.
Growing out of the artistic society gathered around the famous club MÓZG. Over last 17 years he performed hundreds of concerts, during which he performed with such personalities as Jerzy Mazzoll, Sławek Janicki, Roscoe Mitchell, Tomasz Sroczyński, Toshinori Kondo, Peter Brotzmann, Kris Wanders or Fred Frith. Currently he works in such formations as Malediwy with Marek Pospieszalski, Kondensator Przepływu with Bartłomiej Chmara, T'ien Lai with Jakub Ziołek and Łukasz Jędrzejczak, Wojtek Mazolewski Quintet and recently established duos with composer Teoniki Rożynek and belgian producer Obsequies. Besides playing instruments, he also composes music for theater working with Maciej Podstawny, Paweł Łysak, Artur Pałyga and Grzegorz Jaremko. He also made his appearance on the hiphop stage, producing an album HORE by a legendary raper VIENIO of one of the first polish hiphop groups MOLESTA.
In addition, as vice president of MÓZG FOUNDATION and Grupa Sokołowska Association, he works on organizing cultural and social events in Bydgoszcz, Warsaw and Sokołowsko. Since the beginning of 2020 he is also running his own radio show "WARSTWY" for Radio Kapitał.