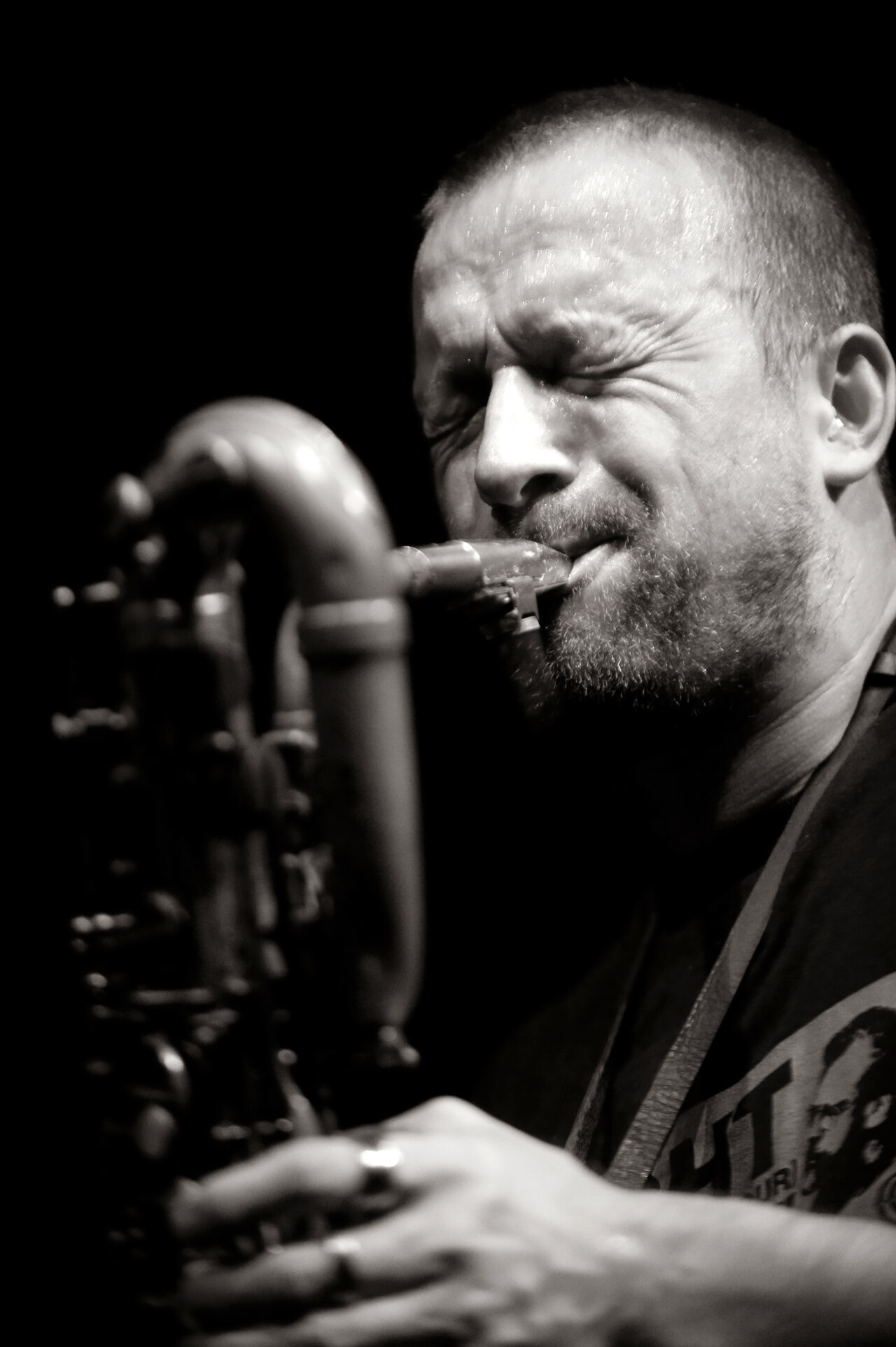 Solo improviser, often in collaboration with contemporary dance, visual art, poetry and theatre Composer of solo work for saxophone, live electronics and ensemble pieces. Sound Installations.
Commissions by Swedish Concert Institute, Swedish National Radio (P1 & P2), KulturBro 2000, Krakow jazz autumn 2013, Norrlands Operans Symfoniorkester, Now and Forever Space project 2014, Klangforum Wien. Compositions played by Sonic Youth, Nu-ensemblen, Peter Brötzmann Chicago Tentet, Copenhagen Art Ensemble, The Thing, AALY Trio, The End, Trondheim Improvisers Ensemble, Neneh Cherry, NyMusikk TRondheim, FRIM Storband, Trondheim Voices a.o. Curator of festivals; Sounds 89 & 99, Solo -92, Dygn (-95), Open Music – KulturBro 2000, 2002, Wels /unlimited music 2003, Perspectives 2004, Perspectives 2007, Perspectives 2009, Nickelsdorf Konfrontationen 2010…
Curator of Swedish concert Institute's tour project-series "Frislag" since 2000. Re-started FRIM in 1998 (the association of free improvised music in Sweden). Citizen of Elgaland/ Vargaland (KREV) Started Blue Tower Records with Harald Hult in 1989. Started Crazy Wisdom with Christian Falk and Conny C. Lindström in 1999.
Started Olof Bright Editions with Thomas Millroth in 2000. Started SLOTTET with Conny C Lindström and Maria Eriksson in 2006.
Extensive touring, over 2000 concerts and over 250 recording projects, with music ensembles and solo projects in Scandinavia, Europe, Australia, Africa, South & North America and Asia. Major festivals and clubs/performance theatres/museums in Sweden, Norway, Finland, Denmark, Iceland, Estonia, Lithuania, Lettvia, Russia, Poland, Belarus, Germany, Ukraine, Belgium, Holland, France, England, Scotland, Ireland, Austria, Switzerland, Spain, Portugal, Italy, Greece, Monaco, Slovenia, Turkey, Hungary, Slovakia, Croatia, Macedonia, Serbia, India, China, Japan, Korea, Tasmania, Australia, New Zeeland, USA, Brazil, Canada and Ethiopia.