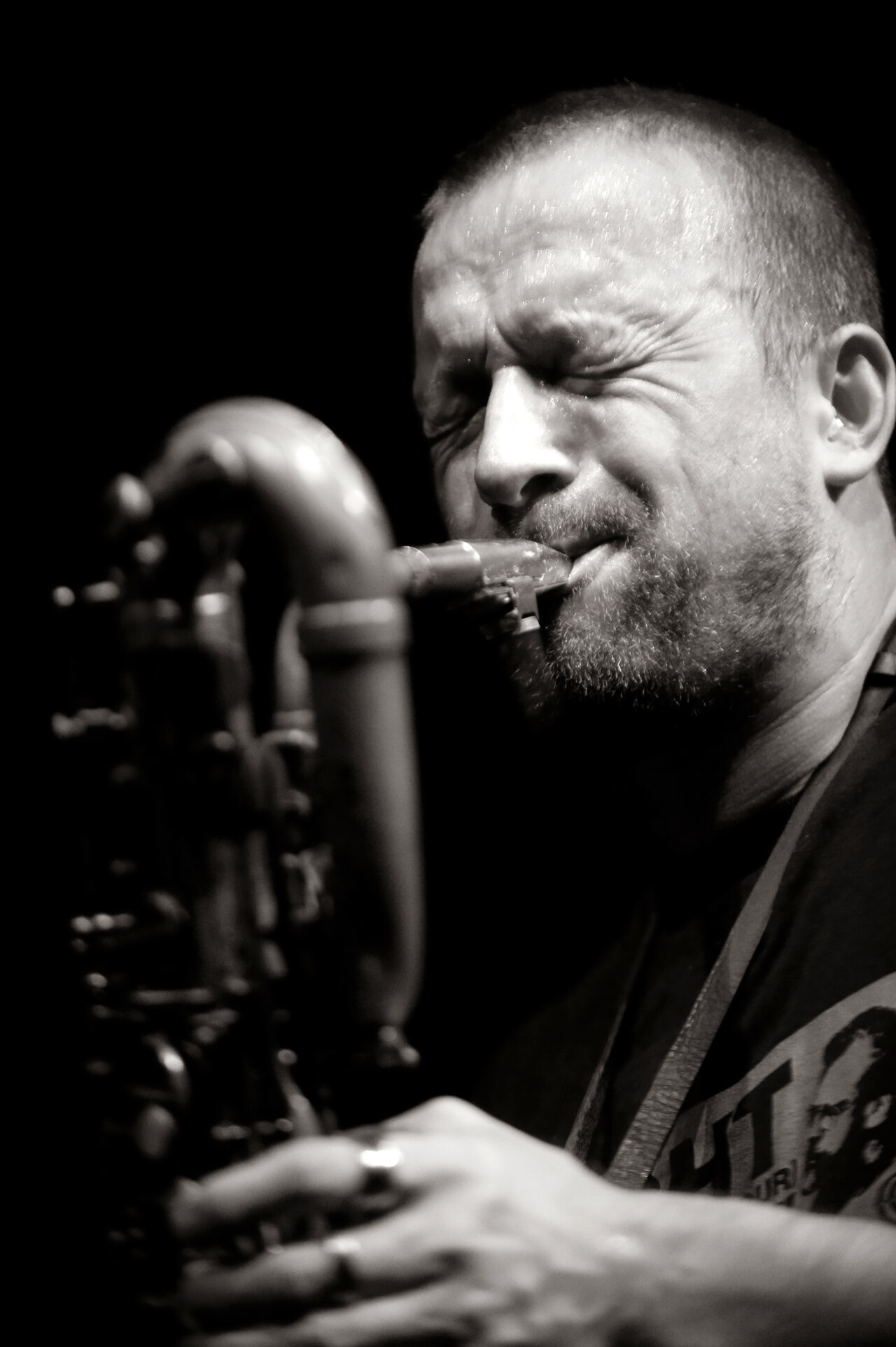 Solo-improvisator, ofte i samarbeid med samtidsdans, visuell kunst, poesi og teater Komponist av soloverk for saksofon, live-elektronikk og ensemblestykker. Lydinstallasjoner.
Bestillingsverk fra Svenska Konsertinstitutet, Sveriges Radio (P1 & P2), KulturBro 2000, Krakow jazz autumn 2013, Norrlands Operans Symfoniorkester, Now and Forever Space project 2014, Klangforum Wien. Komposisjoner spilt av Sonic Youth, Nu-ensemblen, Peter Brötzmann Chicago Tentet, Copenhagen Art Ensemble, The Thing, AALY Trio, The End, Trondheim Improvisers Ensemble, Neneh Cherry, NyMusikk TRondheim, FRIM Storband, Trondheim Voices a. o. Kurator for festivaler. o. Kurator for festivaler; Sounds 89 & 99, Solo -92, Dygn (-95), Open Music – KulturBro 2000, 2002, Wels /unlimited music 2003, Perspectives 2004, Perspectives 2007, Perspectives 2009, Nickelsdorf Konfrontationen 2010…
Kurator for det svenske konsertinstituttets turnéprosjektserie "Frislag" siden 2000. Gjenstartet FRIM i 1998 (foreningen for fri improvisert musikk i Sverige). Citizen of Elgaland/ Vargaland (KREV) Startet Blue Tower Records med Harald Hult i 1989. Startet Crazy Wisdom med Christian Falk og Conny C. Lindström i 1999.
Startet Olof Bright Editions med Thomas Millroth i 2000. Startet SLOTTET med Conny C Lindström og Maria Eriksson i 2006.
Omfattende turnévirksomhet, over 2000 konserter og over 250 innspillingsprosjekter, med musikkensembler og soloprosjekter i Skandinavia, Europa, Australia, Afrika, Sør- og Nord-Amerika og Asia. Store festivaler og klubber/teatre/museer i Sverige, Norge, Finland, Danmark, Island, Estland, Litauen, Latvia, Russland, Polen, Hviterussland, Tyskland, Ukraina, Belgia, Nederland, Frankrike, England, Skottland, Irland, Østerrike, Sveits, Spania, Portugal, Italia, Hellas, Monaco, Slovenia, Tyrkia, Ungarn, Slovakia, Kroatia, Makedonia, Serbia, India, Kina, Japan, Korea, Tasmania, Australia, New Zealand, USA, Brasil, Canada og Etiopia.