IAM + Hidros 9 (2022) /
Warszawa
Witold Lutoslawski Concert Studio of the Polish Radio
Zygmunta Modzelewskiego 59, 00-977 Warsaw
8 PM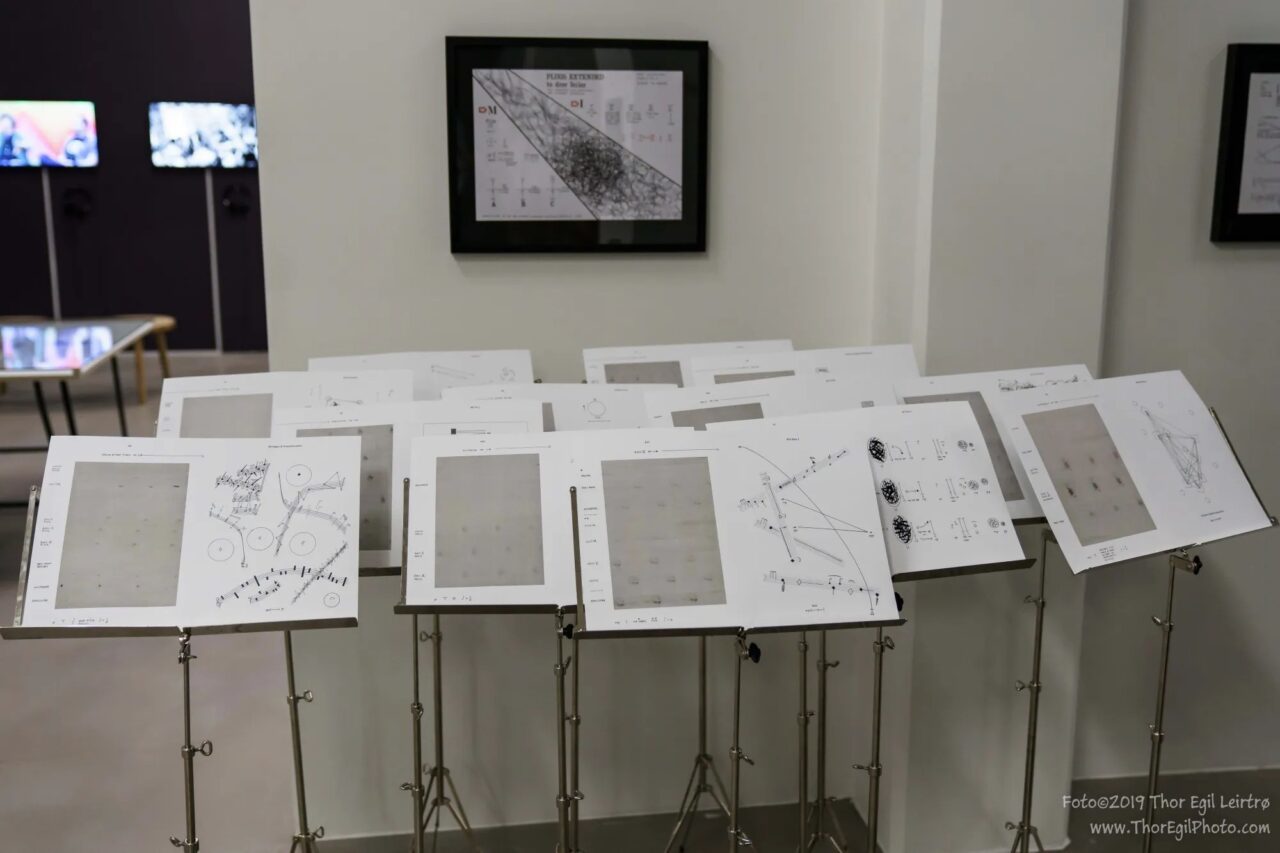 Premiera światowa utworu HIDROS 9, zamówionego przed Fundację Avant Art.
Monumentalna kompozycja na 27 muzyków szwedzkiego saksofonisty, improwizatora i kompozytora Matsa Gustafssona jest pogłębioną eksploracją i kontynuacją poprzedniego utworu Hidros o.T. (2019), zamówionego przez NyMusikk Trondheim, inspirowaną lustrzanymi formami i strukturami wizualnymi artysty Mathiasa Pöschla (AUT).
Kontrolując 3 różne grupy instrumentów (dwa 9-osobowe składy "lustrzane": polski i norweski, grupę solistów i elektronikę), dyrygent wykorzysta 3 rodzaje grafiki i różne metody dyrygowania.
Kompozycja zostanie wykonana przez dyrygenta w formie INSTANT CONDUCTING, gdzie tempo, dynamika, gęstość i inne parametry muzyczne będą kontrolowane przez wcześniej ustalone zasady.
To, co nada utworowi szczególny kształt i charakter, to spotkanie tradycyjnego instrumentarium i tradycji (zachodnie instrumenty smyczkowe: 4 kontrabasy, 2 wiolonczele, 2 skrzypce) z nową technologią (saksofon basowy ze wzmacniaczem z mikrofonem kontaktowym, gramofony, elektronika i magnetofon) – a wszystko to w formule instant conducting i współgraniu z interakcjami solistów.
Wszystkie grafiki będą widoczne na scenie – zarówno dla muzyków, jak i dla publiczności.
///// 9-osobowy skład NOR:
Eira Bjørnstad Foss – skrzypce
Matilda Rolfsson – bęben basowy
Lars Ove Fossheim – gitara
Michael F. Duch – bas
Øyvind Engen – wiolonczela
Kyrre Laastad – perkusja & elektronika
Nicolas Leirtrø – bas
Daniel Formo – organy & fortepian preparowany
Ida Løvli Hidle – akordeon
///// 9-osobowy skład Avant Art PL:
Teoniki Rożynek – skrzypce
Dominika Korzeniecka – bęben basowy
Szymon Wójcik – gitara & elektronika
Rafał Różalski – bas
Magdalena Bojanowicz – wiolonczela
Qba Janicki – perkusja & elektronika
Paweł Romańczuk – bas
Barbara Drazkov – organy & fortepian preparowany
Zbigniew Chojnacki – akordeon
///// Soliści:
Anders Nyqvist – trąbki slide & piccolo (SWE/AUT)
Colin Stetson – amplifikowany saksofon basowy (USA)
Hedvig Mollestad – gitara (NOR)
Per-Åke Holmlander – tuba (SWE)
Jerome Noetinger – automaty taśmowe revox (FRA)
Dieb13 – gramofony (AUT)
///// Elektronika:
Dieb13- płyty (AUT)
Jérôme Noetinger (FRA)
Mikael Werliin – reżyseria dźwieku
Mats Gustafsson – dyrygowanie i kompozycja
Przed kompozycją wykonany zostanie 15-minutowy utwór IAM na głos, 2 akustyczne gitary basowe, 2 gramofony z wykorzystaniem przygotowanych wcześniej nagrań z płyt winylowych. Kompozycja napisana przez Matsa Gustafssona dla Michaela Francisa Ducha z dedykacją dla MIA Gustafsson.
*****
Wydarzenia realizowane w ramach projektu in between norway & poland / culture, finansowanego ze środków norweskich i eog w ramach działania 2. Poprawa dostępu do kultury i sztuki.
Partnerem koncertu jest Dwójka – Program 2 Polskiego Radia